Enter A Scrapbook Store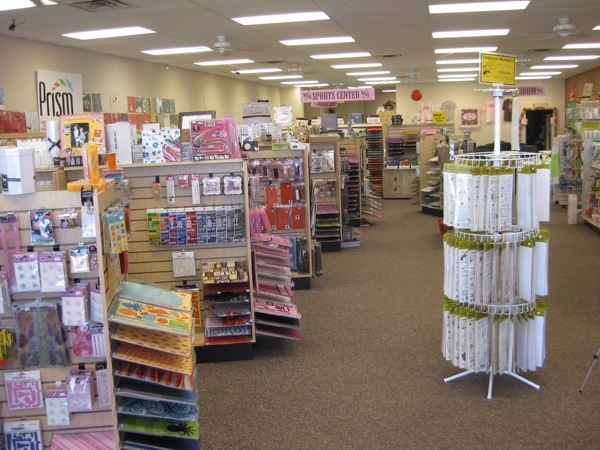 Upon entering a scrapbook store, for the first time, you will see color in every shade, hue, and value. A rainbow that stretches as far as you can see. Next you will notice the staggering amount of products on display. By this time you are beginning to feel apprehension creep in and you will wonder why you entered the door.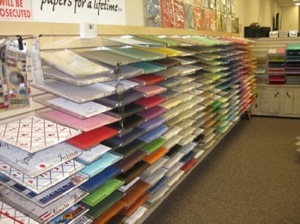 Don't turn in panic and run back out the door. Even well seasoned scrapbook artists experience the awe effect of all the color, too. It is common, although the reasons are different. As a beginner you will feel overwhelmed by all the choices and not know where to begin. The seasoned crafter will be concerned about their budget.
In the area where you live there might be a craft or hobby store that has several aisles or a section of the store dedicated to scrapbook items. Being a beginner these aisles can be just as intimidating to you.
Maybe, like my sister, you may live many miles away from a city or town that have scrapbook stores and you rely on the internet for your purchases. Scrolling through the pictures and descriptions of the mind boggling amount of papers and products may make you give up on the idea of creating.
Here, at Message In A Fold, you will learn the "lingo" or the language of scrapbooking, tools you must have and those that you can purchase as your budget allows, the types of paper used in a layout, design principles and the rules of design. Don't worry, you don't need a college degree in art to design pleasing scrapbook pages.
You will not be forced to organize all your photos in chronological order and begin at the beginning of your life's story. One day or one event is enough to get you started.
This wonderful place is Whole Lotta Scrap in Norman, Oklahoma. I had the privilege of interviewing the store owner in the spring of 2010 and putting the interview up on my YouTube Channel.
This is part two of the three part series.
This is the third and final part of the series.